Doug Cooke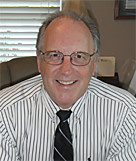 Doug is the Director of NACC and is an LMFT and a LPC, he is also an Approved Supervisor for the American Association for Marriage & Family Therapy (AAMFT) and Supervising Counselor for LPC's. With over 30 years experience, Doug treats many mental health issues for individuals and families, including adults, children and adolescents.

Since 1996 he has worked closely with the school system providing therapeutic services to students at high risk and with Special Education needs. For a complete list of his credentials and specializations download Doug's bio.
For a brief video about AAMFT click here.
Download Bio
---
Melba Flowers-Crawford
Melba is a LCSW PIP therapist with over 26 years of experience in the helping profession of social work and clinical practice. She has treated an assortment of emotional and behavior disorders in a variety of settings. Melba has worked in the public, private, medical and educational sectors. Melba sees individuals, couples, families and the Medicare population. Her vast array of experience with varying populations from child and family service issues to geriatric needs has provided her with the diversity of knowledge and skills in helping individuals cope with many different situations.
Download Bio
---
Judy Keller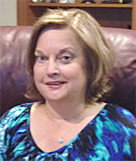 Judy is a Licensed Clinical Social Worker (LCSW) and certified to practice in a private setting (PIP). Beginning her practice in the Commonwealth of Virginia in 1986, she joined the practice at NACC in 2008. Focusing on communicating, connecting and collaborating, she provides a tailored, goal-oriented counseling approach for her clients. Judy sees individuals, couples, families and the Medicare population. She has a special interest in women's and physical health related issues. She consults on-site with the Marshall County school system providing therapeutic services to students. Judy is also one of the only practitioners in North Alabama certified in the "Rapid Trauma Resolution" treatment modality which is very effective in helping clients deal with anxiety, grief/loss and trauma.
Download Bio
---
Alex Farish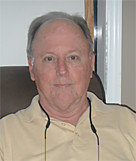 Alex is a mental health counselor and a substance abuse counselor with over 35 years experience. He is a Nationally Certified Counselor (NCC) and a Certified Alcohol and Drug Counselor. He is also the past-President of the Alabama Alcohol and Drug Abuse Association. Alex works with both addicts and alcoholics and their families. He also works with adults who are experiencing anxiety, depression or are experiencing stress-filled situations. Alex is also a dynamic speaker and has performed many speaking engagements for groups on both the local and state levels.
Download Bio
---
Jan Lasseter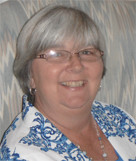 Jan is a Licensed Professional Counselor with over 35 years experience. Interests include children/adolescence, adult, family and family issues. Her extensive training and experience in the field of school psychology brings a unique perspective to helping those students with learning problems such as ADHD, SLD, and poor study skills. Other interests include PTSD, Anxiety and Depression, Eating Disorders, Behavioral Issues and Abuse Issues. Jan provides individual, family and marital therapy at North Alabama Counseling Center. In addition she provides counseling and consultation services to local school systems and daycares. To view Jan's credentials and experience, download her bio.
Download Bio